Resumen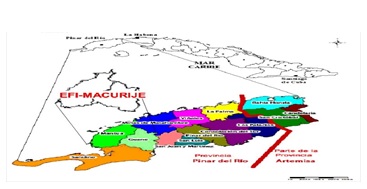 Este trabajo se realizó en la EFI Macurije con el objetivo de valorar las potencialidades productivas en cuanto a los productos forestales no maderables. Para ello se realizó un diagnóstico de la situación productiva y económica de la empresa en relación a los PFNM, se realizó una encuesta a técnicos y directivos mediante la técnica de cuestionario semiestructurado y se tomó información sobre la dinámica del patrimonio forestal y los indicadores productivos durante 11 años (2001-2011). Los resultados indican que la entidad se encuentra en una situación desfavorable con una estrategia de supervivencia (69 puntos), prevaleciendo las debilidades en el entorno de los PFNM, sin embargo se demostró a través de la percepción de los directivos y técnicos las potencialidades de la entidad en cuanto a los PFNM, y una baja diversificación en sus producciones forestales, lo cual se refleja en los niveles de eficiencia. Se demostró mediante la programación lineal que la empresa cuenta con recursos disponibles (laborales, materiales y financieros) para diversificar sus producciones forestales y mejorar los niveles de eficiencia económica.
Autores/as
Alpha Saliou Diallo
Unversidad de Pinar del Rìo "Hermanos Saí Montes de Oca"
Cuba
Estudiante de 5to año, carrera Ing. Forestal
Referencias
• Cruz, K. (2012). Modelo de optimización para la producción del Producto Forestal No Maderable Resina de Pino con vistas a un mayor aprovechamiento en las Empresas Forestales Integrales de Pinar del Río. Tesis de maestría no publicada, Universidad de Pinar del Río, Pinar del Río, Cuba.

• FAO. (2003). Hacia una definición uniforme de los productos forestales no madereros. Disponible en:

• García Q. Y. (2004). Gestión de marketing para los productos forestales: una herramienta eficaz para el tejido empresarial cubano. Memorias Congreso Forestal de Cuba, Habana, Cuba.

• Mesa, M.; Álvarez, M. y Sánchez, N. (1999). Los Productos Forestales No Madereros en Cuba. Serie Forestal, (1), 1-69.

• Pilar, F. (1982). Programación matemática I. La Habana, Cuba: Editorial Félix Varela.

• Tacón, A., U. Fernández y F. Ortega. (1999). El mercado de los PFNM y su papel en la conservación de la ecorregión de los bosques valdivianos. WWF-Red PFNM de Chile, Valdivia.

• UICN. (1996). Forest Conservation Programme. Non timber forest products. Ecological and economical aspects of exploitation in Colombia, Ecuador and Bolivia. Department of Plant Ecology and Evolutionary Biology. University of Utrecht.
Palabras clave
Potencialidades, PFNM, eficiencia
Copyright (c) 2013 Alpha Saliou Diallo
Este obra está bajo una
licencia de Creative Commons Reconocimiento 4.0 Internacional
.